Click the thumbnail below to watch our new video!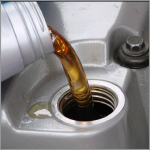 Changing your oil as often as your car's manufacturer suggests is very important in the overall well-being of your car. It can save you a lot of strife and money in the future. Extensive testing was performed on your vehicle model to figure out specifics like the number of miles it could take before needing an oil change- so take advantage of that and don't push your luck!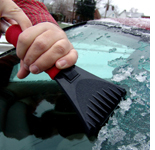 The sun hasn't even come up yet, and you're oh, so comfortable under the nice warm blankets. Getting out of bed is particularly difficult this morning. You rush out the door only to find several inches of snow on the ground. You're already late, and now you've got to dig yourself out! The roads are slick and your decision to skip on the winter tires this year isn't looking so smart right about now.

We all know this scenario. Harsh weather conditions are on the way; now is the time to get prepared. A little pre-planning could make all the difference when driving in the snow or ice. 


Check your fluids!
Change or at least top off your oil, brake, and transmission fluid. It's especially important that you take care of your coolant system. Use a mixture of 50 percent water and 50 percent coolant. Antifreeze can cause oxidation at very low temperatures, plus it will move smoother when diluted.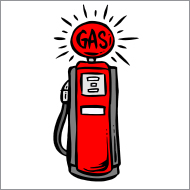 For the average American, gas expenses take a significant chunk out of the monthly budget. Knowing a few simple tricks about can help make your gas, and your funds, last longer.
Believe it or not, the difference of gas prices from station to station can be pretty drastic. Thankfully you don't have to drive all over town searching for the best price- there are resources that do that for you, like a smartphone app called "Gas Buddy".
Use that rewards card! Many gas stations have reward programs. Sometimes these rewards require you to have a credit card through the gas company, but other times it could be as simple as using a rewards card at your grocery store that transfers over to give you cents off each gallon.